Jean-Philippe Ichard is a French composer for films, commercials and TV programmes.
He was born in La Teste, a place situated on the edges of bassin d'Arcachon, where he started learning the french horn and th e piano at the age of 7.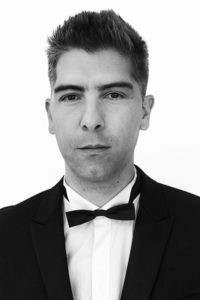 Then, he increased his knowledge of jazz, music writing and composition at CIAM (a music school in Bordeaux) and at the Bordeaux Conservatory. As great movie fan, he wanted to composes for cinema since then.
In 2005, he entered, unanimously, the Lyons Conservatory (Conservatoire National Supérieur de Musique et de Danse de Lyon) in music writing class where he completed his musical studies.
Jean-Philippe Ichard has composed many original pieces of music.
He composes short films soundtracks, such as Kitchen by Steve Duchesne, Le Mécène by Lionel Auguste, Métro Sexuel by Quentin de Palésieux, or Si ton Ami by Antoine Pinson.
He has also composed many commercial soundtracks for bans such as AXA, Jean-Claude Biguine, Senoble, Wonderbox, Groupe Solaire de France, Grand Litier, Bourse direct.
He has worked for the music of fictional programmes on TV such as Le jour où tout à basculé produced by Julien Courbet pour France 2, 4 jeunes 1 voiture by Abel Ferry for M6, Trop Potes produced by Carson.
He composed for other TV programmes as Tous ensemble on TF1, Les français à table on FR2.
At the same time, he also writes for concert works and stage music.
He composes for symphony orchestras (Flynt Symphony Orchestra, Orchestre Ecoly, Jeunes Talents Lyonnais,…), string orchestras (Orchestre de la Garde Républicaine), chamber music (Trio,Duo, Melodies, piano pieces… « D'une heure à l'autre » pour Six percussionnistes).
In December 2018, he published his first album with Universal Production Music called "Jolis Souvenirs 3".
Most of his sheet-music works has been published by Robert Martin Editions.